Joseph Sgherza, CEO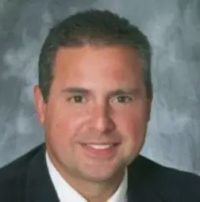 Joseph Sgherza has more than 30 years of clinical research experience across multiple therapeutic areas with pharmaceutical, government, academic and clinical research organizations and is an operational Global Infectious Disease expert in Phase I-IV development and implementation.
His vision for global health is built on three tenets: developing techniques and tools to increase awareness in countries predisposed to infectious disease; decreasing the delays in assessing needs during epidemic and pandemic outbreaks; and rapidly delivering on-the-ground aid and research to combat disease.
Prior to launching Integrum Scientific, Mr. Sgherza served as President of Clinical Research Management Inc. (ClinicalRM), where he was instrumental in significantly growing their book of business and completing a successful acquisition by ICON holdings. He was also the driving force behind the company's response to the 2014 Ebola outbreak in West Africa. Mr. Sgherza led the ClinicalRM Global Operations team in successfully establishing the in-country infrastructure, training and logistics necessary to conduct multiple clinical trials — with full CRO services — in the Ebola hot zones.
Through the course of his career, Mr. Sgherza has overseen 175 database locks for landmark trials of pivotal drugs, devices and vaccines. His global network results from living, training and forming clinical research centers in such areas as India, Latin America and Ukraine. Many of his former students are industry and academic leaders who continuing using and teaching others "best practices" in GCP/ICH. In addition to Integrum Scientific, he serves in an advisory capacity to numerous commercial international pharmaceutical companies, NGOs and government agencies.