Kartik Chandran, PhD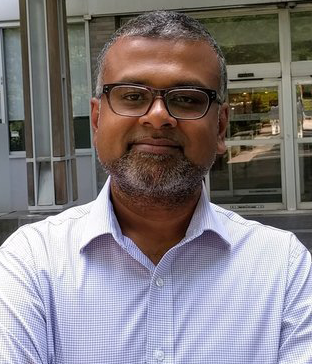 Kartik Chandran, Ph.D. is professor of microbiology and immunology at Albert Einstein College of Medicine, where he oversees a team of researchers investigating the molecular mechanisms of infection by emerging viruses and the development of countermeasures against these agents (www.chandranlab.org). Dr. Chandran's research has focused on filoviruses, including Ebola virus and Marburg virus, since 2003. His group's key achievements include the discovery of NPC1 as the essential host receptor for all filoviruses and the development of both natural and engineered antibodies as anti-filovirus therapeutics. More recently, the Chandran Lab has expanded its efforts to other neglected emerging viruses, including hantaviruses and Crimean-Congo hemorrhagic fever virus.
Dr. Chandran's work on filovirus and hantavirus receptors and anti-filovirus antibody therapeutics has been featured in leading journals, including Cell, Nature, and Science. He received his B.S. in Biochemistry at Lafayette College in Easton, PA, and his Ph.D. in Biochemistry at the University of Wisconsin-Madison.