Calum Semple, BM BCh, PhD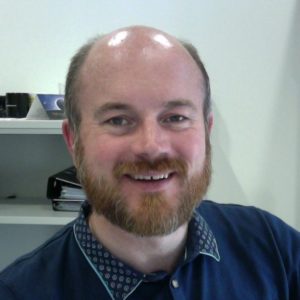 Professor Calum Semple came to Liverpool in 1999 after training in London and Oxford. His doctoral research was in clinical virology and funded by an MRC – Burroughs Wellcome Industrial Fellowship.
An NIHR National Clinician Scientist Award in 2002 allowed Calum to develop his principal research interest in bronchiolitis and influenza, the two most important causes of Severe Acute Respiratory Infections (SARI) in children and adults.
His Personal Chair in Child Health and Outbreak Medicine was awarded in December 2017.
He is Chief Investigator for two NIHR funded studies; The Pandemic Influenza Community Assessment Tools study "FLU-CATs" and the Bronchiolitis Endotracheal Surfactant Study "BESS". BESS is an ambitious multinational randomised controlled trial of Endotracheal Surfactant administered to infants with life-threatening Bronchiolitis. He is also Chief Investigator for the recently completed Convalescent Plasma for Early Ebola Virus Disease in Sierra Leone "Ebola_CP" and the pandemic preparedness study WHO ISARIC Clinical Characterisation Protocol UK.
He is co-investigator on ARCHIE (2014-) and Emergency Evaluation of Convalescent Plasma for Ebola Viral Disease (EVD) in Guinea "Ebola-Tx" (2014-17). Calum was a co-investigator on the FLU-CIN and MOSAIC studies that characterized in near real-time the clinical and immunological response to Influenza A/H1N1pdm2009 infection during the pandemic.
Personal Distinctions:
Queen's Ebola Medal for Service in West Africa (Health Research Activities) (Her Majesty's Government 2016)

Letter from Prime Minister (Olympic Games Health Threat Response) (Prime Minister HMG UK 2012)

Letter from Chief Medical Officer (Pandemic Influenza Research Response) (Chief Medical Officer 2011)

Letter from Secretary of State (Pandemic Influenza Research Response) (Secretary of State for Health 2009)

Letter to VC from Director General NHS R&D and Chair of SAGE (Department of Health, HMG UK 2009)

American Thoracic Society International Trainee Award (Prize, American Thoracic Society 2006)

Vice Chancellor's Future Research Leaders Award (Competitive Fellowship, University of Liverpool 2004)

National Clinician Scientist Award (Competitive Fellowship, Department of Health HMG UK 2002)