Learn about

 On-Site Mobile COVID Testing Labs

The Geneva Foundation
The Geneva Foundation is a non-profit organization that supports and advances innovative medical research and excellence in education within the U.S. military. With over 500 employees worldwide, they build enduring partnerships dedicated to the health and well-being of U.S. service members, their families, and the global community. Through these partnerships, Geneva connects military researchers to research and educational opportunities in a variety of therapeutic areas. They strive to work hand-in-hand with partners to shape the future of military medicine.

Matthews Specialty Vehicles Inc.
Matthews Specialty Vehicles Inc. is a global leader in the design and manufacture of purpose-built specialty vehicles for such applications such as public safety, education, blood collection, and mobile healthcare, including mobile medical, mobile dental, and mobile mammography. Their vehicles can be found serving private sector organizations, law enforcement agencies, governments, and military organizations across the U.S. and around the world.

Lynden International
Lynden International has earned a reputation among emergency health responders during their decades in operation for the ability to mobilize its team and equipment on a moment's notice. As part of the Lynden Family of Companies, health responders have access to resources necessary to support virtually any move or project. Lynden works with numerous international organizations to provide relief logistics, including the U.S. Military, Office of U.S. Foreign Disaster Assistance (OFDA), Federal Emergency Management Agency (FEMA), the American Red Cross. They have worked side-by-side with these and other groups to support some of the world's most challenging relief efforts, including pandemics, oil spills, floods, hurricanes, and earthquakes.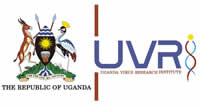 Uganda Virus Research Institute (UVRI)
The UVRI engages in health research pertaining to human infections and disease processes associated with or linked to viral etiology and provides expert advice, enables partnerships and communication, and serves as a center for training and education. UVRI, an agency for environmental health and protection, is always engaged in emergency preparedness. They are home to several national and international reference and specialized testing laboratories. They are involved in regulation and policy development and continuous quality improvement; and performs as disease prevention, control, and epidemiology center.