Integrum Scientific hosted an exclusive 'Evening with the Experts' at the 2019 ASTMH Annual Meeting at the Gaylord National Resort and Convention Center. During this invitation-only event, members of our Infectious Disease Scientific Advisory Board, Drs. Mark Kortepeter, Julius Lutwama, John Dye, and Professor Calum Semple, along with Integrum CEO Joe Sgherza, and special guest, The Geneva Foundation President & CEO Elise Huszar discussed the challenges in responding to infectious disease outbreaks in remote areas around the world.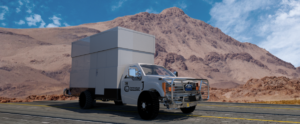 Attendees received an exclusive tour of Integrum's new BSL-3 mobile lab—a new model for outbreak readiness and response.
Guests were able to see the innovations we've incorporated into our mobile labs, including adaptations we've made to ensure the vehicles can be shipped by air, travel off-road, and run on "dirty diesel." This lab provides a BSL 3+ laboratory environment, Class II biosafety cabinets, and a pass box to reduce the risk of contamination. The vehicle is outfitted with onboard power supply units with uninterrupted battery backup to provide deliberate redundancy. It is also able to be outfitted with its own source of network connectivity for data management and real-time communications.
The unit on-site was configured for mobile diagnostics to provide on-site diagnostic capabilities for known pathogens or experimental diagnostics. This configuration also supports standard care during an outbreak or attack, providing routine chemistry, hematology, and blood products.
These units can also be configured for field-ready clinical trial support providing diagnostics, cold chain storage for therapeutics (4C to -80C), document handling, test article or investigational material storage and preparation, sample preparation, and secure storage and bio-banking.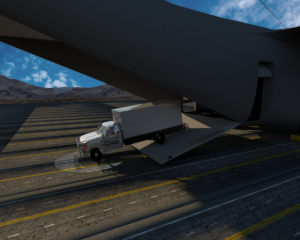 Guests saw firsthand how our innovations can bring rapid detection, treatment, and research capabilities anywhere in the world where outbreaks or biological or chemical attacks are threats to stability. Our vehicles provide the shortest response time to allow for the most favorable outcome in emergency situations.